Rise and Shine: Get Your Morning Going with Wholesome Healthy gluten-free breakfast recipes Delights 🌞
Hey there, fellow breakfast enthusiasts! Ready to dive into a plateful of scrumptious morning goodness that won't mess with your gluten-sensitive tummy? Look no further, because we've got your back with a parade of Healthy gluten-free breakfast recipes that'll make your taste buds do a happy dance!
Imagine waking up to a bowl of warm, velvety oats that are not only heartwarming but also packed with the fuel you need to kickstart your day. You know what's even better? These oats are gluten-free and absolutely divine. Here's how you can whip up this cozy bowl of goodness:
Ingredients:
Rolled oats (gluten-free, of course!)
Fresh berries (blueberries, raspberries – take your pick!)
A drizzle of honey or maple syrup
A sprinkle of crunchy nuts (walnuts, almonds – you choose)
A dash of cinnamon for that extra oomph
Instructions:
Cook your oats according to the package instructions. Pro tip: Use almond milk for a creamy twist.
Top it off with a handful of fresh berries, giving you that burst of natural sweetness.
A drizzle of honey or maple syrup adds just the right amount of sweetness without overdoing it.
Sprinkle some nuts on top for that satisfying crunch and a dose of healthy fats.
Finish it all off with a dash of cinnamon – trust us, it's a game-changer!
Sun-Kissed Avocado Toast 🥑🍞
Who says you can't have a fancy brunch-style treat on a weekday morning? Avocado toast to the rescue! This recipe combines the creamy dreaminess of ripe avocados with the earthy goodness of gluten-free bread. Let's get to it: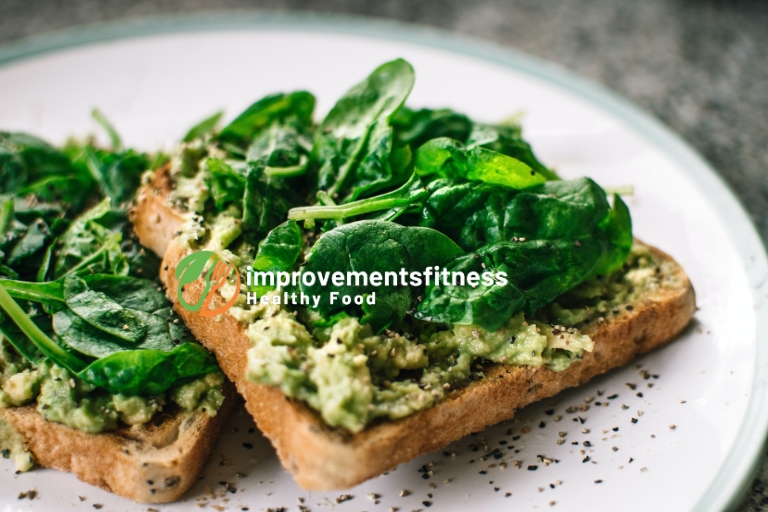 Ingredients:
Slices of your favorite gluten-free bread
Ripe avocados (smashed to perfection)
A sprinkle of red pepper flakes (for that gentle kick)
A squeeze of zesty lemon juice
A pinch of sea salt
Instructions:
Toast your gluten-free bread slices till they're perfectly crispy – nobody likes a soggy toast, right?
Smash your ripe avocados and spread them generously over the toasts.
Give it a sprinkle of red pepper flakes for a touch of excitement.
A squeeze of fresh lemon juice not only adds tang but also keeps things vibrant.
A teeny-tiny pinch of sea salt to enhance all the flavors.
Fluffy Banana Pancakes 🥞🍌
Pancakes, ahoy! These gluten-free beauties are so fluffy and delightful, you won't even miss the gluten. Perfect for a lazy Sunday morning or whenever you need a little pick-me-up during the week. Let's pancake-party:
Ingredients:
Ripe bananas (mashed up with love)
Gluten-free flour blend (because we're staying away from the "G" word)
Eggs (or flax eggs for our vegan friends)
A splash of vanilla extract
A hint of cinnamon (because life needs spice)
Baking powder for that fluff factor
Instructions:
In a bowl, mix your mashed bananas, flour, eggs, vanilla extract, cinnamon, and baking powder. Hello, pancake batter!
Heat up your trusty skillet and give it a light coating of oil.
Pour in that batter to form your pancakes. Don't forget to make them fluffy!
Cook until you see those lovely bubbles on the surface, then flip them over for a golden finish.
Serve 'em up with a drizzle of honey or a handful of fresh berries. Breakfast heaven!
So there you have it, pals! A trio of morning magic that's light on the gluten but heavy on the deliciousness. Say goodbye to breakfast boredom and hello to a world of healthy gluten-free breakfast recipes that'll have you leaping out of bed each morning. Get ready to rise, shine, and conquer the day – one delectable bite at a time! 🌟
see more
Low-carb breakfast recipes for beginners